Changing the world, word by word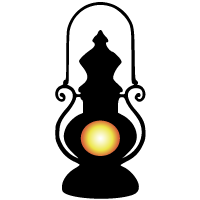 For those who need inspiration
Are you looking for a different view of the world? From someone who doesn't hide behind rules and hollow phrases such as It's just the way it is? You've come to the right place. There is plenty to read and I like to exchange ideas.

Voor those who just like to read
Looking for something to read? There's plenty of that on this website! Whether you're interested in short stories, opinion pieces or poems, or want to know more about my books. It's all here.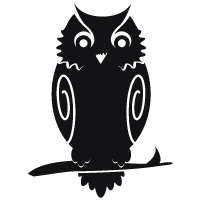 For those who want to learn
Looking for information on health, lifestyle, nature, environment, permaculture, and spirituality? These happen to be my favourite subjects to think and write about. Together, we're becoming wiser every day.

I am a writer. I write books, stories, poems and articles, both fiction and non-fiction in Dutch and English. You'll find a selection of my work on this website.
I am a hagetisse. That is an old-fashioned word for wise woman, healer, herbwife at the edge of the village. Apart from seeing people in person, I write and teach about my craft. Lectures and workshops on all topics I write about are available upon request.

Air monger, versatile author, dream creator, earth warrior writer and roots healer (not necessarily in this order). Some of these titles might not ring bells right away. So I will also describe myself in (rather more boring) standardised terms: I am a writer, artist, teacher and holistic healer of people and earth.
My work has this one common thread: I want to make you think about life and your role in it. Does life really work the way you think it does? Is it the way you'd like it to be? When it comes to writing, I write both fiction and non-fiction. I also lecture and give inspirational speeches and workshops.


Writing is my cup of tea
As long as I can remember I have loved language and writing. And writing can make you reach many people at once. At the same time, I know that language is limited. Conveying what I really want to say is therefore the ultimate challenge to me.

Dogma makes me itch
And I don't like sacred cows. They make me feel very rebellious. Our lives are made up of stories, that we often don't even recognise as such. We think that something's is unchangeable, which is usually nonsense. I love challenging entrenched ideas.

I despise injustice
Many of the things we do are illogical and often downright unethical. But even if we realise that deep down, we often hide behind the aforementioned dogma. Again, I love picking the scabs off those wounds.

I aim for change
In an ideal world I use my pen, pencil and brush to challenge harmful ideas. Hopefully, I thus contribute to making the world a bit more beautiful. A person may dream, right…

"I got to know Emma as a great person to work with. She knows how to present you with new insights and is not afraid to go against the stream."
She is well aware of social developments and themes and has a sharp and stimulating vision. In my role as editor-in-chief of DURF! I have worked with Emma on two fronts: Emma has coached (starting) editors in writing stimulating articles and Emma regularly writes articles for DURF!. These articles are invariably very well put together, whereby she is able to articulate her vision and opinions in clear language. Emma knows how to translate a more abstract theme into an inviting and pleasant to read article. This makes the reader think and provides a good dose of new insights. I can wholeheartedly recommend working with Emma!
Sander Roovers, editor-in-chief at DURF! Magazine
An exciting adventure book, full of fantasy and playfulness
Bing and Bibi meet the giant Grieg. He is very sad, because of all the disappearing forests, which leaves him with nowhere to live. All this is caused by Kliko, the garbage monster, who gets people to cut down trees and leave garbage and plastic everywhere. Bing and Bibi decide to go and look for Kliko and stop him. An exciting adventure book, full of fantasy and playfulness. The layout of the book is very original with many empty pages on which the reader can finish the story using the pencil that comes with the book. Hardly a static story, it gives plenty of room for the reader's own imagination. The story makes readers think about the pollution, deforestation and their consequences in an accessible way. The many impossible occurrences create a special atmosphere. The plot is surprising and humoristic. Abstract illustrations in bright colours in which letters and punctuation marks are used. Book with an original make up: the cover is partly upside down, for instance. A real challenge for curious readers. From around 9 years upwards.
J.W. Hakvoort for NBD Biblion – the leading literary review in the Netherlands
A wonderful blogger like this is just a relief!
Emma wrote two articles for my website. The first was a personal story and was soon followed by a second article. It is just wonderful to have a guest blogger who writes articles that I can put on my site without editing. What a relief! More will follow if you ask me
Marjolein Dubbers, Energieke Vrouwen Academie
In this hefty, beautifully illustrated reference work by the Hagetisse you can read all about the healing properties, magic, and edibility of plants and herbs
She also teaches you how to make tinctures, oils, ointments, and syrups from plants.
In my opinion, it is so important to revive the knowledge of the workings of the plants that surround us. And to consider them as friends whom you can get to know, as living beings with whom you can connect. Emma Storris, known as @hagetisse.wise.woman, refers to them as 'allies' with whom you can maintain relationships. Therefore, it is not just a herbal book, but a grimoire that also discusses the magical effects (on an energetic level). A valuable possession for anyone who has or wants to build a herbal home pharmacy.
Susan Smit, author, on Susan's Book Club (Instagram: @susansleesclub)