Change the world, word by word
Writer, creator and wise woman
Welcome to my website. You'll find information about what I do, why I do it and for whom I do it.




Voor those who need inspiration
Are you looking for a different view of the world? A view that doesn't like the way things are? Doesn't condone it? And doesn't hide behind rules and hollow phrases such as It's just the way it is? You've come to the right place. There is plenty to read and I like to exchange ideas.
Voor those who need content
Do you need content with a heart for both online and offline magazines? Or are you looking for artwork, both (edited) photos and illustrations? The topics I cover are health, lifestyle, nature, environment, permaculture and spirituality. I write, edit and create.
For those who want to learn
Looking for a lecture or workshop on health, lifestyle, nature, environment, permaculture and spirituality? I can take care of those for you, on location as well. Looking for an ethically and environmentally friendly analysis about your new product or service? I am your woman.

I am a writer. I write books, stories, poems and articles, both fiction and non-fiction in Dutch and English. You'll find a selection of my work on this website. I also provide information on what I can write for you, such as custom articles and content writing.
I love creating. My creations aren't limited to the written word. I also like to create images. I mainly work digitally, but sometimes analogous as well. Furthermore, I like to create in the open air as well. I work with nature to create an environment that is good for people, animals, plants and any creature.
I am a hagetisse. That is an old-fashioned word for wise woman, healer, herbwife at the edge of the village. Apart from seeing people in person, I write and teach about my craft. Lectures and workshops on all topics I write about are available upon request.
To the wise woman website

Air monger, versatile author, dream creator, earth warrior writer and roots healer. Some of these titles might not ring bells right away. So I will also describe myself in (rather more boring) standardised terms: I am a writer, story teller, (life) artist, teacher and holistic healer (of people and earth).
My work has this one common thread: I want to make you think about life and your role in it. Does life really work the way you think it does? Is it the way you'd like it to be? When it comes to writing, I write both fiction and non-fiction. I also lecture and give inspirational speeches and workshops.


Writing is my cup of tea
As long as I can remember I have loved language and writing. And writing can make you reach many people at once. At the same time, I know that language is limited. Conveying what I really want to say is therefore the ultimate challenge to me.

Dogma makes me itch
And I don't like sacred cows. They make me feel very rebellious. Our lives are made up of stories, that we often don't even recognise as such. We think that something's is unchangeable, which is usually nonsense. I love challenging entrenched ideas.

I despise injustice
Many of the things we do are illogical and often downright unethical. But even if we realise that deep down, we often hide behind the aforementioned dogma. Again, I love picking the scabs off those wounds.

Ik aim for change
In an ideal world I use my pen, pencil and brush to challenge harmful ideas. Hopefully, I thus contribute to making the world a bit more beautiful. A person may dream, right…


"I got to know Emma as a great person to work with. She knows how to present you with new insights and is not afraid to go against the stream."
She is well aware of social developments and themes and has a sharp and stimulating vision. In my role as editor-in-chief of DURF! I have worked with Emma on two fronts: Emma has coached (starting) editors in writing stimulating articles and Emma regularly writes articles for DURF!. These articles are invariably very well put together, whereby she is able to articulate her vision and opinions in clear language. Emma knows how to translate a more abstract theme into an inviting and pleasant to read article. This makes the reader think and provides a good dose of new insights. I can wholeheartedly recommend working with Emma!
Sander Roovers, editor-in-chief at DURF! Magazine
"Emma wrote two articles for my website."
The first one was a personal story and was soon followed by a second article. It is just wonderful to have a guest blogger who writes articles that I can put on my site without editing. What a relief! More will follow if you ask me.
Marjolein Dubber, Energieke Vrouwenacademie
"As an author for a large publishing house, I regularly make use of Emma's qualities as a proofreader. She takes a critical look at my work with respect to content and linguistics."
As a result, my work improves considerably without it losing the atmosphere and style that is inherent to me as a writer.Emma's contributions as a sparring partner in the process of getting the plot and synopsis right are invaluable as well. She takes the time it needs and engages with me actively to get to the core of my story. In short, I will definitely make use of her services again with any future book!
Tisa Pescar, author at Publishing House Luitingh-Sijthoff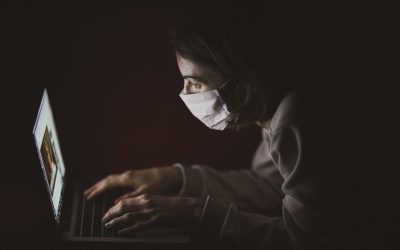 Over the last months I have regularly been baffled by what I saw happening around me. As more and more data became available, it also became clear that the coronavirus wasn't as dangerous as we first feared. It certainly didn't warrant the tremendous damage the corona...
read more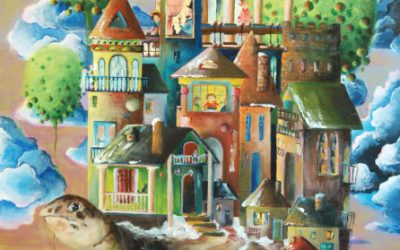 Today is the first day of K-Fest 2018 in Killorglin, Ireland. For anyone who happens to be in the neighbourhood, I'd pop by if I were you. It is a colourful gathering of creative people showing the world - well, at least part of it - what they have been doing artwise....
read more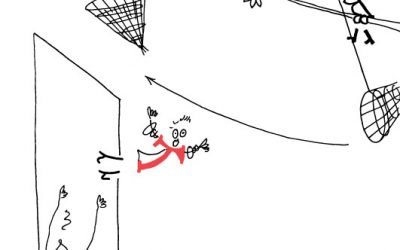 I like presents! Not only to get, but also to give... Today I've got a present for all those children who like a good story. It is about Bing and Bibi's granny. Her name is Granny Thea and she is quite an extraordinary grandma. And that is putting it mildly. Is your...
read more
I never asked her, but I can imagine that Maria had plenty of moments when she wished she'd never promised my mother to take care of me. I wouldn't blame her. For these first months with me must have been horrendous. I cried incessantly and, although I was – and still...
read more